We extend a warm welcome from everyone at our friendly, caring and inclusive school. At Hester's Way Primary School, we are fortunate to have stakeholders who are passionate about the school's collaborative vision to Aspire, Believe, Care and Achieve.
As a school, we aim to teach our children important learning skills through our values: Perseverance, Confidence, Resilience, Determination, Pride and Independence.
Visitors often comment that they are impressed with our polite and well-mannered pupils. Our Behaviour Rules "Be Ready, Be Respectful, Be Safe" teach the children to be well-rounded and positive citizens of their local and the global communities.
If you are thinking of joining us, please do not hesitate to contact the school office for a tour. Details of how to apply for a pupil place are in our Admission Arrangements in the Statutory Information section or give us a call!
We hope that you can find all of the information that you need on our website. If you would like any further information then please get in touch. Our parents/carers can have any documents free of charge – please ask in the office.
Return to School – Wider Opening
from 2nd September 2020
Hester's Way Primary School




Parent/Carer Questionnaire Feedback
At Hester's Way Primary School, we regularly invite parents/carers to comment on our school. Please see feedback analysis below:
Ofsted Parent View
As a school, we always welcome your comments to help us celebrate and  improve. If you would like to register and give feedback please use this link: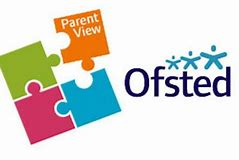 These are some of the things that parents/carers have given us feedback on that we have adapted or changed:
• Change the time of "Celebration" assembly to 9am on Friday's so that parents and carers can come straight into school, after drop off.
• Send "Celebration" assembly invites out earlier so parent/carers can arrange time off work or organise who attends the assembly.
• Open the classroom doors from 8.45am in the morning, so that pupils can go straight into school to get ready for their learning.
• Put menus on external and classroom doors so that photos can be taken as a record for home discussions and choices for lunch.
• Rewards for 100% attendance suggestions…. Scooters, Vouchers of books…
• Reception Parent/Carers in the autumn term, then "Ladies Day Lunch" and "Gentleman's Lunch" to experience lunchtimes and school dinners, as well as spend social time with your child in school.
• Increase parental engagement and school funding through a "Friends of Hester's Way" (FoHWPS) group.
• More parent events to share and celebrate the pupil's curriculum work.
• We reduced the induction time in the autumn term, so that children start full  time,  sooner, in Reception Class.
Next steps:
• Communication via email rather than letters.
• Plan annual FoHWPS events.
• More parental advice on the school website.