The Governing Board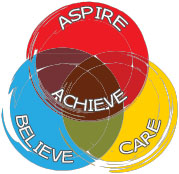 Aspire, Believe, Care, Achieve……
Vision
At Hester's Way Primary School, we:
encourage pupils to aspire and aim high
believe that everyone deserves the same opportunities to succeed
work in a happy, safe and caring learning environment
achieve our aspirational goals and targets
Mission
Our Governing Board is made up of volunteers who believe strongly that education can improve everyone's lives and also that primary school education should provide the strong foundation that all children need for a successful future.  We all have our own experiences of this and are proud to be able to give back to our school and its children by fulfilling the important role of governance as the 'accountable body' and also by being a driving force for continuous improvement.  Our role and responsibilities are explained more fully in the 'Purpose of Governance' below.
Our current intent is to strengthen the effectiveness and impact of governance, focusing on vision and strategy, accountability and finance, 'ensuring by seeking assurance', so that all HWP children achieve to their best potential and are equipped with the knowledge and cultural capital to enable them to succeed in life.
Purpose of Governance
"The purpose of governance is to provide confident and strong strategic leadership which leads to robust accountability, oversight and assurance for educational and financial performance.
All governance boards, no matter what type of school or how many schools they govern, have three core functions:
Ensuring clarity of vision, ethos and strategic direction;
Holding executive leaders to account for the educational performance of the organisation and its pupils, and the effective and efficient performance management of staff; and
Overseeing the financial performance of the organisation and making sure its money is well spent." – DfE Governance Handbook.
Our main role is to support and challenge the Headteacher, the phrase often used to describe this role is 'a critical friend'. We help them to set and reach targets and to strive for excellence across the whole spectrum of school life. This is actioned through school development planning, we use a Raising Achievement Plan (RAP) and Curriculum Leaders use mini RAPS. The school's progress is evaluated termly through the RAP.  Also, the School's Self Evaluation Form (SEF) is another working document that reflects the school's recent journey and current outcomes.
Our legal duties include: setting strategic direction, policies and objectives; approving the school budget; reviewing progress against the school's budget and objectives; appointing, challenging and supporting the headteacher.
The Governing Board meets regularly, at least once every term. We are currently holding "virtual" Full Governing Board meetings. Curriculum and Standards, Finance and Personnel, Premises and Health and Safety are covered during these meetings.
There are several categories of governor, appointed by different groups that have an interest in the school. These are Co-opted governors, the Local Authority (LA), Parents, the Head Teacher and Staff.  The Chair and Vice Chair are elected annually or whenever there becomes a vacancy.
Governors with statutory subject links monitor the subject area by liaising with teaching staff to discuss plans, data, teaching and learning, children's work and any other relevant information.
Governors are committed to providing an excellent education and environment for all pupils to enjoy during their time at our school.
Chair of Governors: Mr Jonathan Glover
Clerk to Governors:  Vacancy
Governor Information – Terms of Office and Interests:
Name
Type
Role
Elected by
Term of Office
Declaration of Business & Pecuniary Interests & Governance in any other schools
Mr Jonathan Glover
Parent
Chair - Elected 14.09.20
Governors
11.02.19 - 10.02.23 Annual elections of Chair
None
Mrs Pippa O'Connell
Co-opted
Governor
Governors
12.11.18 – 11.11.22
None
Mrs Jackie Harris
Staff
Governor
Staff
15.07.19-14.07.23
Member of Staff
Mrs Penny Morse
Co-opted
Governor
LA & Governors
01.01.19-31.07.20
CoG Down Ampney C of E Primary
Mrs Tracey Cotterill
Co-opted
Governor
Governors
11.02.19- 10.02.23
None
Penny Manuel
Co-opted
Governor
10.05.21 - 09.05.25
None
Miss Kirsti Ashman
Head Teacher
Sits on all committee meetings, except during matters arising concerning HT role
Ex officio – automatically Governor as the Head
11.04.16
Member of Staff
Vacancy
1 x Parent
Vacancy
1 x LA
Vacancy
1 x Co-opted
Governors left in the last 12 months
Mrs Helen Sexton
Co-opted
Chair - elected 17-10-19
Governors
29-03-18 - 28-03-22
None
Miss Sian Barrow
Parent
SFR
Parents
08.03.18-07.03.22
Teacher in All Saints Academy
Mrs Lyn Chamberlain
Co-opted
Governor
Governors
11.02.19- 10.02.23
None
Mrs Jessica Briggs
Co-opted
Governor
Governors
15.07.19-14.07.23
None
| Subject | Link Governor | Teaching Staff |
| --- | --- | --- |
| Early Years | Penny Morse | Emma Best/Alex Gilbert Green |
| SEND | Jonathan Glover | Mel Richards |
| Pupil Premium/ Disadvantage | Jackie Harris | Sarah Royle |
| Safeguarding | Pippa O'Connell | Kirsti Ashman |
| Attendance | Jonathan Glover | Kirsti Ashman |
| Finance | Tracey Cotterill | Kirsti Ashman |
| Safer Recruitment | Pippa O'Connell | Kirsti Ashman; Mel Richards |
| Health & Safety | Pippa O'Connell | Kirsti Ashman |
Governor's Meeting Attendance Records: 
Governor Meeting Attendance 2020 – 2021
| Meeting | In Attendance | Apologise |
| --- | --- | --- |
| 14.12.20 | Jon Glover (Chair), Tracey Cotterill, Pippa O'Connell, Jackie Harris, Penny More, Kirsti Ashman | |
| 16.11.20 | Jon Glover (Chair), Kirsti Ashman, Tracey Cotterill, Pippa O'Connell, Jackie Harris, Penny Morse | |
| 14.09.20 | Jon Glover (Chair), Kirsti Ashman, Tracey Cotterill, Pippa O'Connell, Jackie Harris | Penny Morse |
Governor Meeting Attendance 2019 – 2020
| Meeting | In Attendance | Apologise |
| --- | --- | --- |
| 20.07.20 | Jon Glover (Vice Chair - chairing meeting), Kirsti Ashman, Penny Morse,, Tracey Cotterill | |
| 09.03.20 | Jon Glover (Vice Chair - chairing the meeting), Kirsti Ashman, Jackie Harris, Penny Morse, Helen Sexton (Chair) | |
| Full Governing Board 16.09.19 | Kirsti Ashman HT, Jessica Briggs, Tracey Cotterill (dial in), Jonathan Glover, Penny Morse, Pippa O'Connell, Liz Rowbotham, Helen Sexton, Mel Richards DHT, Sarah Royle AHT, | Sian Barrow, Lyn Chamberlain, Jackie Harris |
| Full Governing Board 07.10.19 | Kirsti Ashman HT, Jonathan Glover, Jackie Harris, Penny Morse, Pippa O'Connell, Helen Sexton, Mel Richards DHT, Sarah Royle AHT, Sandra Sheppard GCC | Sian Barrow, Jessica Briggs, Lyn Chamberlain, Tracey Cotterill, Liz Rowbotham |
| Children, Learning and Families Committee 11.11.19 | Jessica Briggs, Jonathan Glover, Jackie Harris, Helen Sexton, Mel Richards DHT, Sarah Royle AHT | Kirsti Ashman HT, Lyn Chamberlain |
| Staff, Finance and Resources Committee 25.11.19 | Kirsti Ashman, Pippa O'Connell, Helen Sexton | Sian Barrow, Tracey Cotterill |
| Full Governing Board 09.12.19 | Kirsti Ashman HT, Jessica Briggs, Jonathan Glover, Jackie Harris, Penny Morse, Pippa O'Connell, Helen Sexton, Jodi Bradford (Clerk to Governors) | Sian Barrow, Tracey Cotterill, Lyn Chamberlain |
| Full Governing Board 13.01.2020 | Kirsti Ashman HT, Jessica Briggs, Jonathan Glover, Tracey Cotterill, Jackie Harris, Penny Morse, Pippa O'Connell, Helen Sexton, Jodi Bradford (Clerk to Governors) | Sian Barrow, Tracey Cotterill, Lyn Chamberlain |
| | | |
Governor Meeting Attendance 2018 – 2019
| Meeting | In Attendance | Apologies |
| --- | --- | --- |
| Full Governing Board 17.09.18 | Kirsti Ashman HT, Sian Barrow, Jackie Harris, Pippa O'Connell, Liz Rowbotham, Helen Sexton, Gill Wilkinson (Clerk to Governors observing for induction) | Nicholle Barrowcliffe, Kelly Ives |
| Children, Learning and Families Committee 01.10.18 | Kirsti Ashman HT, Nicholle Barrowcliffe, Jackie Harris, Liz Rowbotham, Helen Sexton, Mel Richards DHT | |
| Staff, Finance and Resources Committee 08.10.19 | Kirsti Ashman HT, Sian Barrow, Liz Rowbotham, Pippa O'Connell | Kelly Ives |
| Full Governing Board 12.11.18 | Kirsti Ashman HT, Sian Barrow, Jackie Harris, Pippa O'Connell, Helen Sexton | Nicholle Barrowcliffe, Liz Rowbotham |
| Full Governing Board Special Meeting 03.12.18 | Kirsti Ashman HT, Jackie Harris, Pippa O'Connell, Liz Rowbotham, Helen Sexton, Penny Morse | Sian Barrow, Nicholle Barrowcliffe |
| Children, Learning and Families Committee 14.01.19 | Kirsti Ashman HT, Jackie Harris, Pippa O'Connell, Liz Rowbotham, Helen Sexton, Mel Richards DHT | Nicholle Barrowcliffe |
| Staff, Finance and Resources Committee 11.02.19 | Kirsti Ashman HT, Sian Barrow, Tracey Cotterill, Liz Rowbotham, Pippa O'Connell | |
| Full Governing Board 11.03.19 | Kirsti Ashman HT, Sian Barrow, Lyn Chamberlain, Tracey Cotterill (dial in), Jon Glover, Jackie Harris, Penny Morse, Pippa O'Connell, Liz Rowbotham, Mel Richards DHT, Sarah Royle AHT | Nicholle Barrowcliffe, Helen Sexton |
| Children, Learning and Families Committee 25.03.19 | Kirsti Ashman HT, Lyn Chamberlain, Jonathan Glover, Liz Rowbotham, Helen Sexton, Mel Richards DHT | Nicholle Barrowcliffe, Jackie Harris |
| Staff, Finance and Resources Committee 20.05.19 | Sian Barrow, Tracey Cotterill, Jon Glover, Jackie Harris, Penny Morse, Pippa O'Connell, Liz Rowbotham, Helen Sexton, | Kirsti Ashman HT |
| Full Governing Board 20.05.19 | Kirsti Ashman HT, Sian Barrow, Lyn Chamberlain, Tracey Cotterill, Jon Glover, Jackie Harris, Penny Morse, Pippa O'Connell, Liz Rowbotham, Helen Sexton, Pippa Jones GCC | |
| Children, Learning and Families Committee 10.06.19 | Kirsti Ashman HT, Lyn Chamberlain, Jonathan Glover, Jackie Harris, Liz Rowbotham, Helen Sexton | |
| Staff, Finance and Resources Committee 01.07.19 | Lyn Chamberlain, Jonathan Glover, Jackie Harris, Penny Morse, Pippa O'Connell, Liz Rowbotham, Helen Sexton | Kirsti Ashman HT, Sian Barrow, Tracey Cotterill |
| | | |